IT Projects And Outsourcing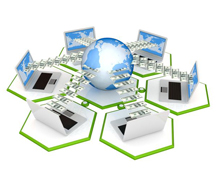 GCSC is dedicated to levering our vast resources and expertise to provide our clients with the most appropriate solutions to meet their needs. The GCSC Project Management group has successfully developed and implemented turnkey project services for several IT infrastructure projects, no matter how large your projects we can scale our team to deliver your project on time and in a very professional way.
SUBSCRIBE OR RENEW YOUR ADSL ACCOUNT USING OUR ONLINE PAYMENT SYSTEM AND GET
UPTO 10% DISCOUNT.